[vc_row][vc_column width="1/1″][vc_column_text]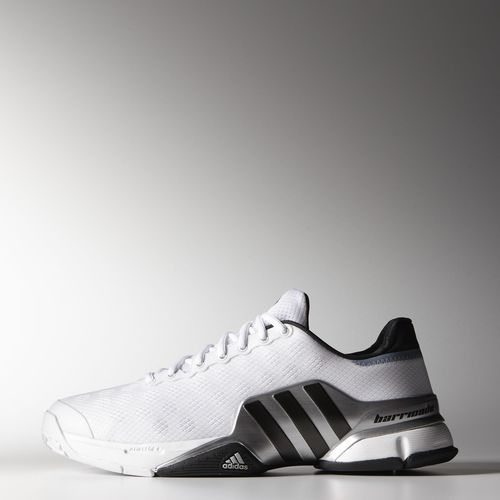 Built for aggressive play, the 2015 Adidas Barricade men's tennis shoes are match ready. Made with a breathable ballistic mesh upper and a supportive TPU skin, they feature enhanced stability in the midfoot. ADIPRENE®+ in the forefoot helps to give you an extra step during rallies. A durable toe and rugged outsole hold up to sliding and grinding. Shop the 2015 Adidas Barricade today at adidas.com.
In addition, you can get an extra 15% off sale items with code EXTRA15 for savings up to 40% at Adidas.
Follow us at @mochamanstyle on Twitter or subscribe to Mocha Man Style to receive fashion deals for men in your inbox. You can also click the link to go directly to Fashion Deals for Men to see the latest updates.
disclosure: post contains affiliate links[/vc_column_text][/vc_column][/vc_row][vc_row][vc_column width="1/1″][vc_raw_html]JTNDc2NyaXB0JTIwYXN5bmMlMjBzcmMlM0QlMjIlMkYlMkZwYWdlYWQyLmdvb2dsZXN5bmRpY2F0aW9uLmNvbSUyRnBhZ2VhZCUyRmpzJTJGYWRzYnlnb29nbGUuanMlMjIlM0UlM0MlMkZzY3JpcHQlM0UlMEElM0MlMjEtLSUyME1NUyUyMExFYWRlciUyMC0tJTNFJTBBJTNDaW5zJTIwY2xhc3MlM0QlMjJhZHNieWdvb2dsZSUyMiUwQSUyMCUyMCUyMCUyMCUyMHN0eWxlJTNEJTIyZGlzcGxheSUzQWlubGluZS1ibG9jayUzQndpZHRoJTNBNzI4cHglM0JoZWlnaHQlM0E5MHB4JTIyJTBBJTIwJTIwJTIwJTIwJTIwZGF0YS1hZC1jbGllbnQlM0QlMjJjYS1wdWItNDQ4NDY0MDU1NTY3NjI3NSUyMiUwQSUyMCUyMCUyMCUyMCUyMGRhdGEtYWQtc2xvdCUzRCUyMjI3MTQyNTA3NzUlMjIlM0UlM0MlMkZpbnMlM0UlMEElM0NzY3JpcHQlM0UlMEElMjhhZHNieWdvb2dsZSUyMCUzRCUyMHdpbmRvdy5hZHNieWdvb2dsZSUyMCU3QyU3QyUyMCU1QiU1RCUyOS5wdXNoJTI4JTdCJTdEJTI5JTNCJTBBJTNDJTJGc2NyaXB0JTNFJTBB[/vc_raw_html][/vc_column][/vc_row][vc_row][vc_column width="1/1″][slider title="Featured articles" count="12″ interval="5000″][/vc_column][/vc_row]