Since it's beginnings in the lobby of the Alamo Drafthouse Theater in July of 2008, Comicpalooza's goal has been to help local comic creators reach the media and the public. Over the years, it has grown into a multi-genre, comic book, science fiction, anime, gaming, and pop culture convention.
I've been attending the convention since 2012 and each year it gets bigger and better. With over 40,000 annual attendees, more than 2,000 hours of programming, and 1.1 million square feet of space featuring exhibits, panel discussions, anime, gaming, Comicpalooza is one of the largest annual conventions in Houston.
As a comic fan and photographer, my favorite activity at Comicpalooza is photographing cosplayers. Their elaborate costumes are impressive and I love to hear the stories of how they chose their characters and made the costumes. I also enjoy attending the educational panels. I've gained a wealth of information on writing, publishing, photography, and filmmaking from previous conventions. I even participated in lightsaber and movie fight choreography classes.
This year, Comicpalooza has updated its content offerings to include a J-Fashion show, film festival, literary conference, code fest, maker space, Mars Rover rides, video and tabletop gaming, BMX stunt show, professional wrestling, and roller derby bouts. There will also be appearances by several popular actors, writers, artists, and musicians. I've perused the guest lineup list and I'm most excited to see Carl Weathers, Norman Reedus, Ricco Ross, Lennie James, Eliza Dushku, Kel Mitchell, Kevin Grevioux, Mat Johnson, and Sigourney Weaver.
Comicpalooza will be held July 17-19, 2016 at the George R. Brown Convention Center in Houston, TX. You can visit the Compicpalooza website for more details about the convention or register to buy tickets.
If you can't wait until the convention to get your comic book fix, you can join me for a Twitter party on June 2, 2016. During the party, we will discuss comics, superheroes, sci-fi, and all things Compicpalooza.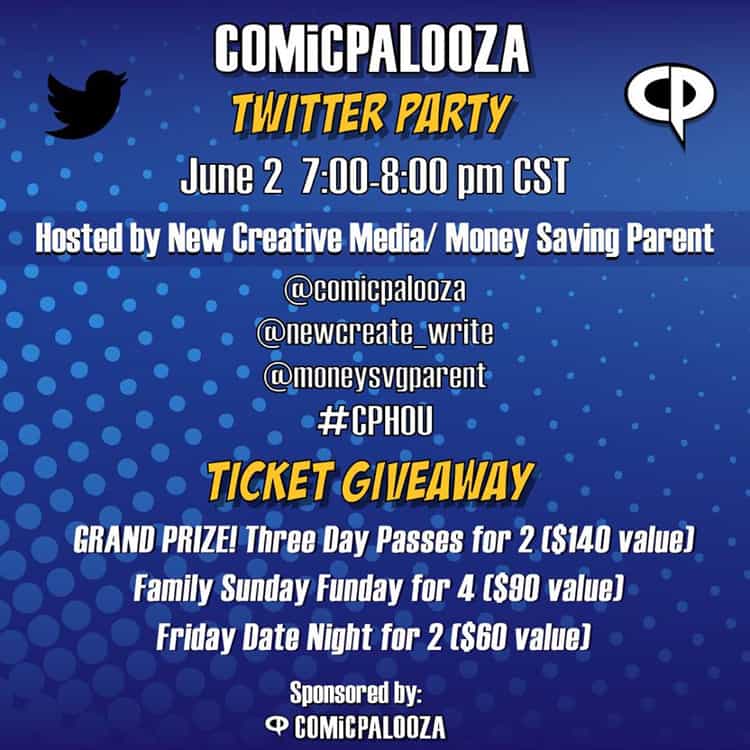 Tweet us @mochamanstyle or leave a comment on our Facebook Page to share your thoughts on this article. Follow us on Instagram @mochamanstyle