Spring is a time for new beginnings, and your wardrobe is a good place to start. Put away those winter coats, bulky sweaters, and heavy wool pants and replace them with lighter Spring-like garments. We've selected some clothing and accessories that every well-dressed man needs this spring. Scroll through the list, and start updating your closet with these essential items.
Linen Blazer
A lightweight linen blazer can keep you warm when the temperature dips, but it is light enough to keep you cool on warmer days. Look for unstructured blazers made with a trim, modern fit. Linen blazers are perfect for a dressy touch to a casual outfit. Try the Cotton Linen Herringbone Blazer from Cubavera or the ONETWOS Blazer by Ted Baker.
White Oxford Shirt
The white oxford shirt is a timeless classic that brightens up any outfit. Its versatility makes it a must-have for every man's wardrobe. Try the American Eagle Outfitters Oxford Button-Down Shirt or the Schnayderman's Oxford One Shirt.
Sunglasses
Forget about those cheap, kiosk sunglasses. Buy yourself some well-made sunglasses that offer actual protection for your eyes (read this post for more information – How to Pick Sunglasses That Actually Protect Your Eyes). Also, look for sunglasses with a frame design that compliments your face shape. Try the Dempsey, an aviator frame crafted from premium Japanese titanium and features contrast temple tips and a sleek brow bar. Or you can try, the Maui Jim Breakwall Polarized Sunglasses.
Modern Fit Chinos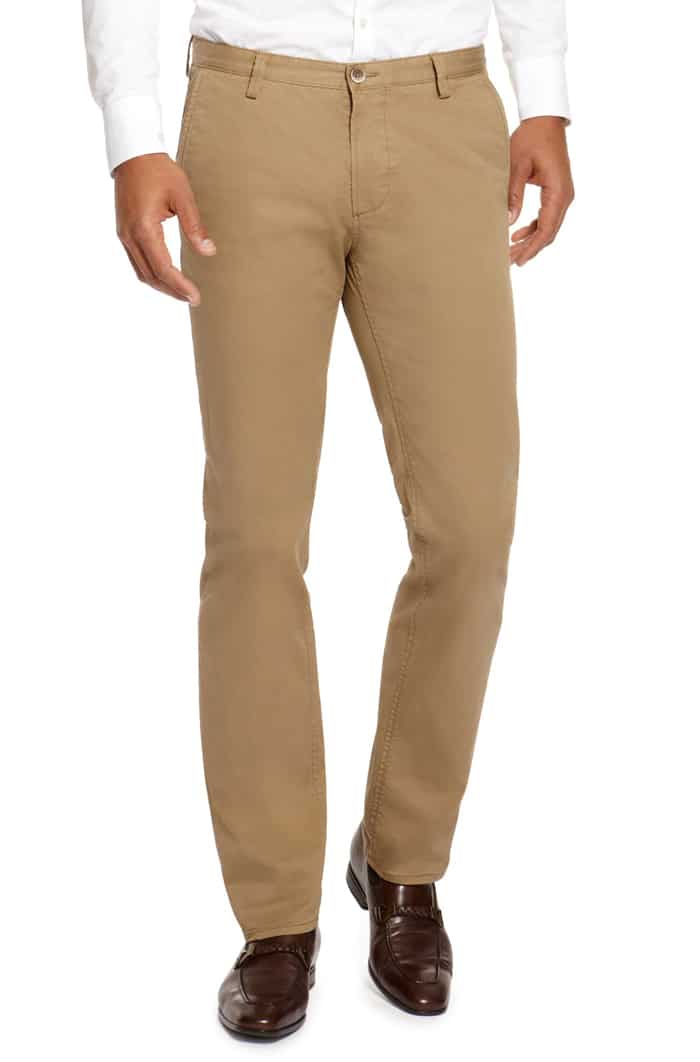 Cut comfortably through the thigh, these fashionable staples are tapered from the knee to the ankle. Chinos can easily be dressed up or dressed down for office wear or going out for drinks with your friends. Choose breathable fabrics such as cotton to keep you cool. Explore different colors to spice up your wardrobe. Try these Washed Chinos from Bonobos or Ted Baker SORCOR cotton chinos.
Classic White T-Shirt
A soft, white t-shirt caresses your skin and goes great with any outfit. It's simple and easy-to-wear with shorts, jeans, or a suit. T-shirts are also good for layering. Try the Ministry of Supply Atmos Lightweight V-Neck T-Shirt or the Theory Koree T-Shirt.
Fresh Sneakers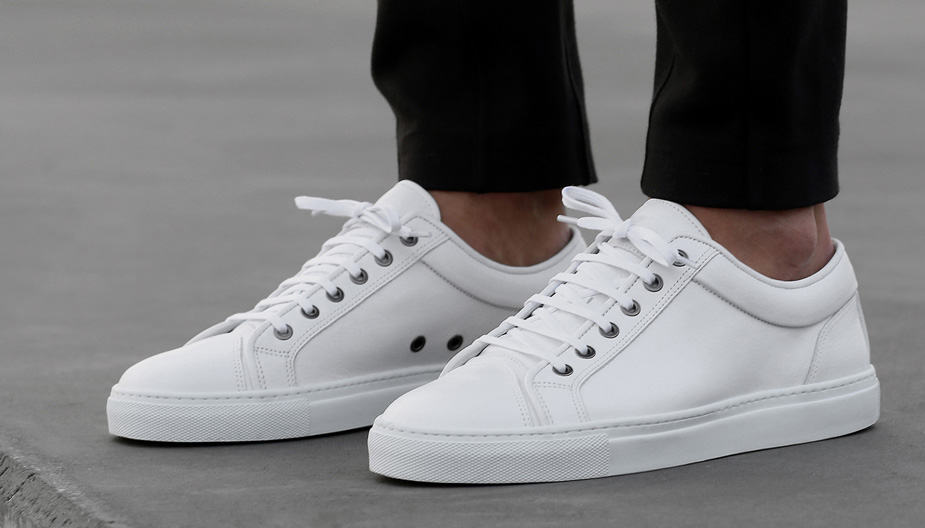 Spring is the perfect time to exchange your clunky boots for some fresh sneakers. Classics such as Converse Chuck Taylor All-Stars will always be in style, but there are many other sneaker brands that design modern, comfortable shoes that go with a variety of outfits. Try some of the styles from Creative Recreation, adidas, or Vans. You can also visit Zappos for a wider selection of fashionable sneakers.
Fun Socks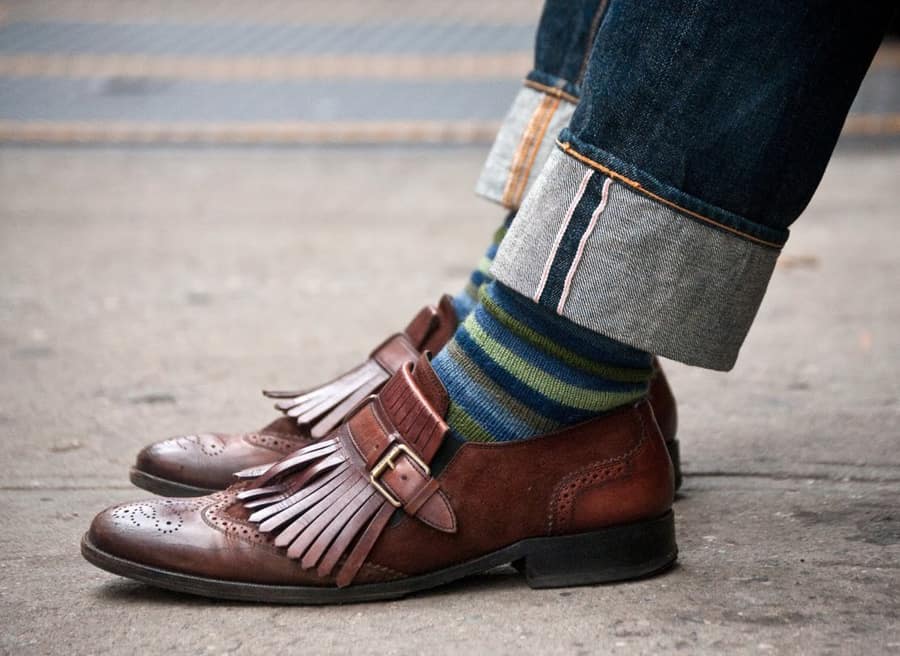 Life is too short to wear boring socks. Show your personality with a pair of fun socks. Today's designers offer a wide variety of bright colors, designs, logos, and patterns. You can subscribe to Sock Fancy and get new, interesting socks delivered to your door monthly (P.S. – Going sockless is also cool for Spring).
Shorts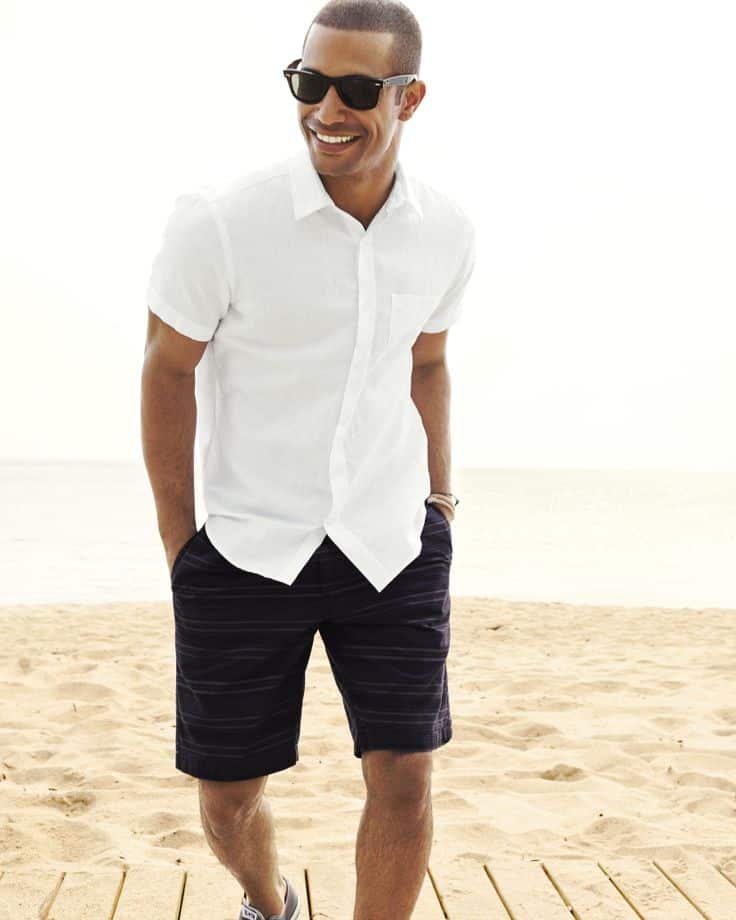 When the weather gets warmer, many men like to bare their legs. Look for cotton or linen tailored shorts that stop just above the knee. Avoid ill-fitting, bulky cargo shorts that make you look like a frat boy and shorts that are so long that they look like capri pants. Try these Jack O'Neill 'Hartman' Linen & Cotton Chino Shorts or these Ted Baker London 'Vivacia' Print Shorts.
Wristwatch
Many people believe that a watch is an unnecessary accessory in this age of portable electronic devices. But a watch is more than just a device to tell time. It is a fashion statement that expresses your personality and shows that you care about the details. You should have a casual watch for daily wear, a sport watch for exercising, and a dress watch for special occasions.
Underwear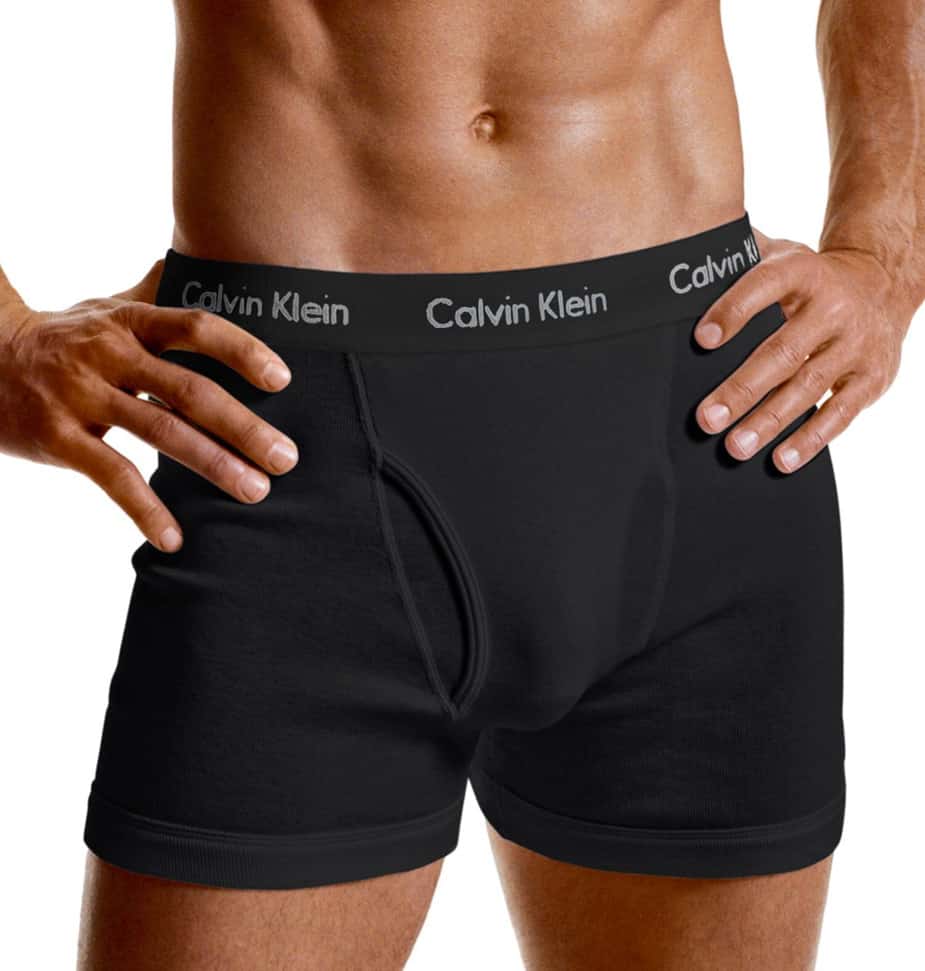 Let's be honest. Most of your underwear is probably long in the tooth. A recent survey showed that men typically keep their underwear an average of seven years. Spring is a good time to clean out your underwear drawer and get yourself some new briefs (or boxers, if you prefer). Calvin Klein underwear is classic, but other great brands include Tommy John and Drake & Hutch.
Tweet us @mochamanstyle or leave a comment on our Facebook Page to share your thoughts on this article. Follow us on Instagram @mochamanstyle