Cinco de Mayo is a holiday that calls for celebration and entertaining. According to History.com, "Cinco de Mayo is widely interpreted as a celebration of Mexican culture and heritage" and revelers in the United States "mark the occasion with parades, parties, mariachi music, Mexican folk dancing and traditional foods." If you're among the millions celebrating this year, but need some inspiration for a crowd-pleasing fiesta with true Mexican flare, you're in luck.
In the following video, renowned chef Pati Jinich shares special Cinco de Mayo tips and recipes. Born and raised in Mexico City, Jinich is the host of the hit PBS cooking series "Pati's Mexican Table. Her first cookbook, Pati's Mexican Table: The Secrets of Real Mexican Home Cooking was recommended by The New York Times and included in Amazon's Top 20 2013 cookbooks. Jinich is a regular guest on The Chew, The Today Show, The Talk, All Things Considered, and The Splendid Table. She has been featured in The Washington Post, The New York Times, The Chicago Tribune, and other leading national and regional press. Jinich has cooked for President Obama at the White House's Cinco de Mayo dinner.
Here is the recipe for the avocado martini that Jinich mentioned in the video:
Avocado and Dulce de Leche Martini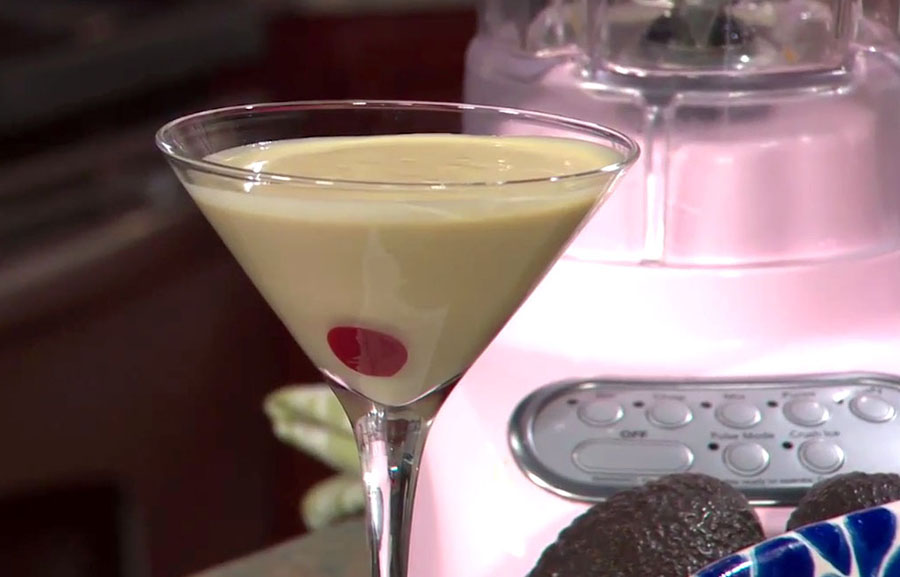 Ingredients
2 ounces vodka
1/2 ounce dry vermouth
1/2 ripe avocado from Mexico, meat scooped out
2 tablespoons dulce de leche or cajeta
2 tablespoons sweetened condensed milk
1/4 cup milk
To Prepare:
Pour all of the ingredients into a blender and puree until smooth. Pour into a cocktail shaker with ice. Shake it and strain it into a chilled martini glass.
This is the perfect cocktail to serve at your Cinco de Mayo celebrations.
Tweet us @mochamanstyle or leave a comment on our Facebook Page to share your thoughts on this article. Follow us on Instagram @mochamanstyle