There's no doubt that beards are the hottest fashion accessory at the moment. Not only do they complement any outfit, but beards can also give you a distinguished, rugged, or rakish look depending on how you style it. The key to successfully pulling off the bearded look it to keep your beard well-groomed. Men's grooming expert, Diana Schmidtke shares five tips for keeping your beard looking it's best.
Use a Quality Beard Oil Daily
Using beard oil daily helps soften the wiry hairs, and adds extra moisture to the skin under the beard. The oil will also keep your beard soft, and add a little shine to it.
Invest in a Beard Comb and Brush
A beard brush helps to evenly distribute the beard oil. By brushing the hairs in a downward motion, the hair will lay flatter and easily stay in place with an ideal shape. A beard comb will keep your beard hair clean from debris or particles and help to keep it free from tangles.
Adapt Your Beard Length to Your Lifestyle
Yes, you have the option of letting your beard grow super long like James Harden, but most men can't or don't want to sport this type look. In fact, longer beards can actually age a man. However, the perfect length for your beard is determined by your lifestyle. If you work in a conservative office, then you probably want to go for a short to medium-length beard is ideal. But, if the guys from ZZ Top are your style icons, then by all means, let your beard grow out to its maximum greatness.
Shampoo Your Beard Regularly
It's a fact, dirt, dust, and even food will get caught in your beard (depending on the length). That's why it is so important to wash it regularly. You will want to wash your beard a couple of times a week with a moisturizing shampoo such as The Art of Shaving's Rosemary Shampoo. Avoid using a bar of soap because it can lead to your beard's becoming dry, brittle, and even more wiry. It can also dry out your skin under your beard. Your partner will thank you for keeping your beard soft, clean, and well-moisturized.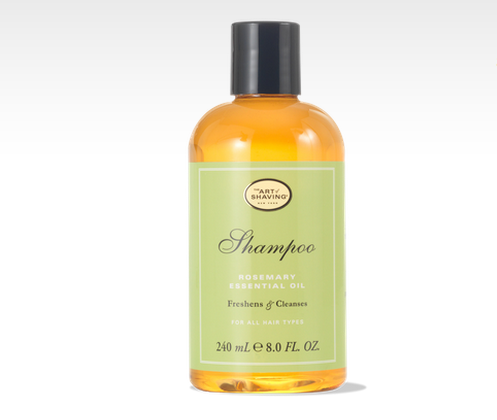 Use the Proper Tools to Keep Your Beard Neat
A great looking beard is a beard that has been serviced and cared for. Use a high-quality razor to create a strong line under the chin and on your neck area. Shave away the hairs under the line, for a sharp, clean look. Also, be sure to remove any straggly, stray hairs on your cheeks. Be sure to keep that line also well-groomed. that are not part of the rest of the pack are what contribute to an unkempt beard look. A red carpet beard is a beard that has been serviced.
Another great tool for beard maintenance is the Braun Series 7 BT7050 Beard Trimmer. It's handy for cleaning up the edges of your beard lines and blending your sideburns into your beard. Beard trimmers take all the manual work out of sporting a great looking and perfectly shaped beard. You can also use a beard trimmer without a guard for that perfect 5 0'clock shadow look and to clean up your neckline between haircuts.
As your beard enters lumberjack territory, it's best to use scissors and comb to shape the bulk of your beard versus a beard trimmer, that offers shorter length options with the beard trimmer attachments. Trimming your beard with scissors will ensure you do not make a mistake by taking off too many hairs at one time.
Seek Professional Help
While most guys can handle their beard-care themselves, it's a good idea to periodically seek the services of a professional barber. Barbers can show you how to properly care for your beard and provide advice on which beard shape and length is suitable for your face. Best of all, a professional barber can give you an excellent shave and make your beard look better than ever.
Tweet us @mochamanstyle or leave a comment on our Facebook Page to share your thoughts on this article. Follow us on Instagram @mochamanstyle