In Texas, football is life. From Friday nights through Monday nights during football season at least 95% of Texans are watching high school, college, or professional football (disclaimer: this stat is totally made up, but it seems pretty accurate to me).
While each Texan has his favorite football team (ahem, Dallas Cowboys), Texas' college football teams draw legions of fans to stadiums across the state each Saturday. The biggest rivalry in the state is the University of Texas Longhorns vs Texas A&M Aggies. All Texans are required to pick a side.
Although I didn't graduate from either university, I have ties to both. After high school, I applied to the University of Texas and was accepted with a full academic scholarship (which I turned down in favor of Howard University). While I was moving up the corporate ladder, I attended several graduate-level business courses at Texas A & M. After much consternation, I finally chose UT. UT got my vote for two reasons – UT is located in Austin, TX, one of my favorite cities, and Vince Young's amazing performances in the 2005 and 2006 Rose Bowl games.
The 2005 game was one of the best college football games in NCAA history, but the 2006 game managed to top it in excitement and drama. With 2:09 left in the game, Texas trailed USC 38-33 with the ball on their own 44-yard line. Young marched his team down the field with a combination of precision passes and impressive rushes. Facing 4th and 5 from the 9-yard line, Young received the snap and found his receivers covered. He then bolted towards the right sideline and received a critical block from Justin Blalock as he won the footrace to the end zone. That touchdown gave the Longhorns a one-point lead with 19 seconds left to play. Texas went on to win 41–38 after successfully making a 2-point conversion.
That game made me a lifelong fan of college football. It also made me upgrade my TV. Sadly, I had to watch that amazing game on a 10-year-old TV that I got as a wedding present. I spent many weeks researching brands online and in-store. I finally settled on a 50″ LG TV because I was impressed by the picture quality and features. Now I watch games in style.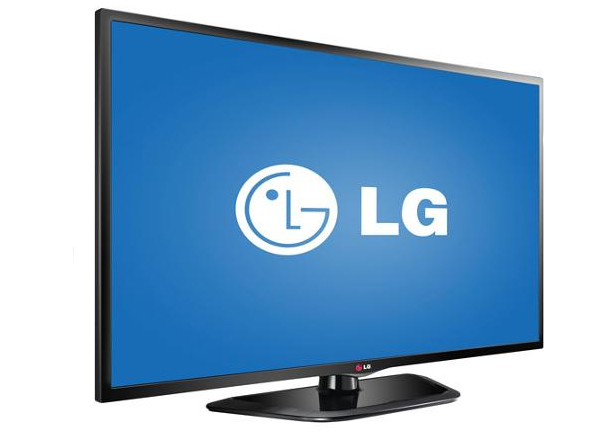 If you're still spending your Saturdays watching the games on an outdated TV, it's time to step up your game with a new high-definition LG TV. LG is the official corporate partner of NCAA ® Football and they want to make your GameDay experience phenomenal. Visit Walmart.com today to discover all of the various LG TV's and check out their incredible features, such as Picture quality with infinite detail, Cinema 3D, Ultra HD, and Laser technology.
Tweet us @mochamanstyle or leave a comment on our Facebook Page to share your thoughts on this article. Follow us on Instagram @mochamanstyle